Aesthetic Clinics in the Canary Islands
The Institute of Advanced Surgery is made up of a team of medical professionals completely focused on people's health and wellbeing. We have the best facilities and state-of-the-art medical, surgical and laser equipment.
We have our own operating theatres both in our clinics and in other centres. The surgeons in our clinics have years of experience and recognition in the sector.
We carry out a regular post-operative follow-up of our patients, to guarantee a correct recovery after their surgery.
We have a wide range of opening hours for our patients, adapting to your schedule. Please consult the opening hours of each of our centres.
We have doctors and clinical staff in the different departments guaranteeing specialised and personalised attention for each case. 
Aesthetic Surgery and Aesthetic Medicine Clinics in the Canary Islands
El Instituto de Cirugía Avanzada lo conformamos un equipo de profesionales médicos dedicados completamente a la salud y bienestar de las personas. Contamos con instalaciones y equipamiento médico quirúrgico y láser de última tecnología, como otros pocos en Canarias.
Aesthetic Techniques and Treatments we offer at our Clinics

Coolsculpting
Innovative technique of liposculpture without surgery.

High Definition Lipo
Reduction of localised fat that is not responsive to diet or physical exercise.

Mammoplasty
The desired size is achieved through the placement of prostheses.
Otoplasty
Permanent modification of the shape of your ears.

Blepharoplasty
Removal of excess skin and/or fat from the eyelids.

Foxy Eyes Technique
Lifting according to the shape of the eyes and the rest of the face.

Lipofilling
Increasing facial volume by extracting localised fat from another area of the body.
Surgery is not only about shaping our body, it is also about health.
We always innovate with the latest techniques in our sector, providing our patients with excellent results. We perform a wide variety of medical aesthetic and surgical treatments, always with your health, beauty and wellbeing in mind. 
Clinica ICA has medical professionals and surgeons specialised in practically all sectors of cosmetic surgery. We have more than 25 years of experience and we are backed by the testimony of thousands of patients we have helped during this time.
D. SERGIO LUIS
Management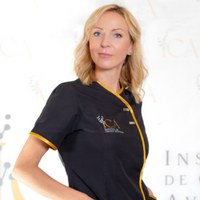 LINA VOLKOVA
Coordination and assistance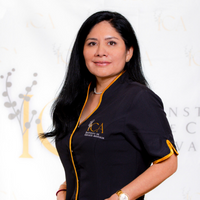 Dr. SONIA DÍAZ
Medical management. Aesthetic Surgeon
Dr. NADIA VAN MOEN DEL AMO
Aesthetic medicine
Dr. JOAQUÍN GARCÍA APARICIO
Aesthetic surgery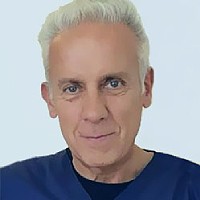 Dr. HILARIO ROBLEDO GONZALEZ
General and digestive surgery
Dr. RICARDO CABALLERO
Gynaecology
Dr. MÓNIKA JANKAUSKAITE
Dentistry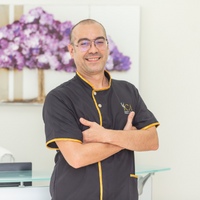 MANUEL MOYA
General dentistry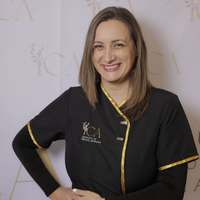 EVA ALONSO GUÍO
Dental hygienist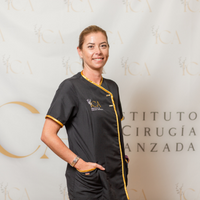 FÁTIMA PÉREZ GONZÁLEZ
Clinical and aesthetic medicine assistant
IRMA RADZEVICIUTE
Aesthetic medicine assistant
MAYERLY HURTADO
Assistance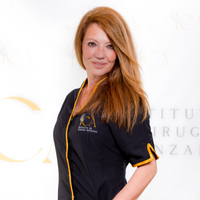 GLORIA
Instrumentalist Nurse
Lic. JESÚS DÍAZ PÉREZ
Analysis and administration
Very pleased with the treatment received by Dr. Sonia and her team, all of them very attentive and professional. I am very satisfied with the result.
Highly recommended! Dr. Sonia and her team are very professional and provide you with support before, during and after each treatment.
Blog de Cirugía y Medicina Estética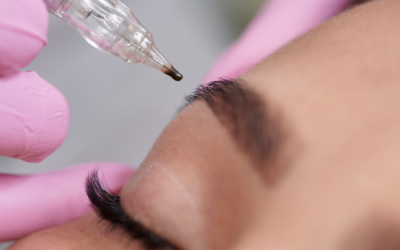 A la hora de llevar a cabo un tratamiento estético de microblading o micropigmentación a muchos les asaltan las dudas, ¿qué diferencia hay entre microblading y micropigmentación?, ¿qué opción será mejor para mi caso? Sin lugar a equivoco, ambas...
read more