Weight loss in the Canary Islands
Get the body you always wanted
We help you with your weight loss
Weight loss is one of those things that can be as complicated as it is necessary. We all know that the basis for reducing body fat is a healthy diet and exercise. However, sometimes we need extra help to achieve it.
Having a qualified professional who can guide us throughout the process of weight loss is an incredible advantage that will guarantee a resounding success, both to lose weight and to acquire habits that allow us to not end up regaining it in the future.
Losing weight when we are overweight is essential to feel good about ourselves and to have a healthy lifestyle. However, it is important to focus this process always from the health and not only from the aesthetic point of view.
From this point of view it is possible to carry out a progressive and healthy weight loss that does not threaten our health and that makes us feel good during the whole process. We will improve our relationship with food and we will achieve good habits in general.
In addition, if we follow a personalized training plan, we will increase the success in weight loss in addition to visibly improve the appearance of our body. You can achieve a healthy and toned silhouette always in the hands of the professionals at Clínica ICA.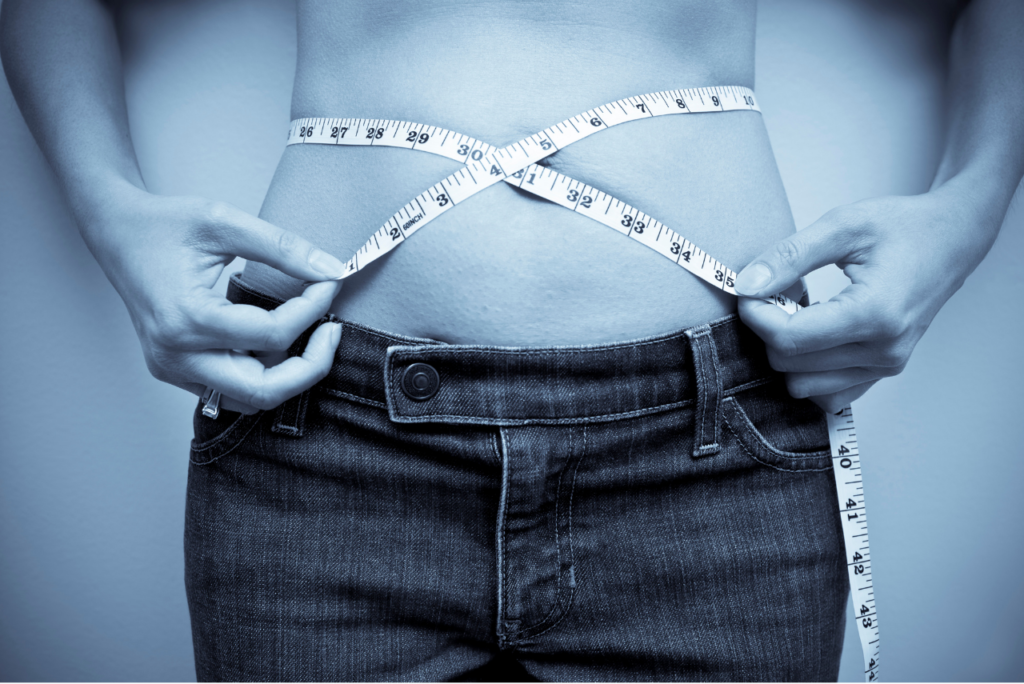 There are several factors that cause us to gain weight and accumulate fat in an unhealthy way for our body.
Sedentary lifestyle and lack of exercise
The most common and obvious cause of weight gain is a sedentary lifestyle, i.e., leading an inactive lifestyle and doing little physical exercise. A sedentary lifestyle slows down our metabolism and makes weight loss and fat burning increasingly difficult.
In addition, stress and anxiety levels are considerably reduced when we practice sport on a regular basis, which also results in our relationship with food improving. In short, it is essential to combine a healthy diet with an active lifestyle.
Another of the fundamental aspects to achieve an adequate weight loss is to follow a balanced diet. Providing our body with the necessary calories and nutrients is, to a greater extent, what will define the inner and outer state of our body.
Unfortunately, the pace of life that we lead ends up leading us to have access to very low quality food, which have a high caloric intake, but are very poor nutritionally.
At Clínica ICA we will adapt a diet for you, always based on natural products and with a great nutritional contribution. You will eat the best of the best, always adapted to your tastes and preferences, trying to achieve a rich, varied and, above all, balanced diet.
Why don't weight loss diets work?
It is very common that many people come to the clinic who feel desperate because they have been trying a thousand ways to lose weight for years and none of them have worked. The truth is that, in a weight loss process, there are multiple factors that can affect the success of our process.
First of all, medical follow-up by a nutrition professional is absolutely essential. These are people who have studied for years how food affects our body and will know better than anyone else how to advise us on our diet.
Secondly, it is important to commit to the goal and be consistent with the diet. Even if we eat healthy products such as fruits, vegetables, legumes, meats or fish, if these do not provide us with well-being while we eat, we will probably end up abandoning them and go back to eating low-quality ultra-processed products.
The important thing in a diet is not so much to eat more or less certain foods, but to acquire healthy habits that we can easily maintain over time. We can lose a lot of weight in a short time, but if we do not improve our habits, those kilos can always come back.
In addition to this, it is important that there is an individualization of the nutritional guidelines for each patient. In addition to obesity, we may suffer from other disorders or diseases related to food, or be intolerant to some foods.
At Clínica ICA we adapt to your needs to provide you with a personalized weight loss plan, which includes the best diet combined with physical exercise and healthy lifestyle habits that can be maintained over time.
What does our method consist of?
To lose weight it is necessary to have the right professional advice and willpower. That is why at Clínica ICA we have the best professionals who will help you follow your weight loss plan to achieve your goals in the best way and in the shortest time possible.
First of all, the first appointment will take place in which your medical history will be reviewed, to rule out the existence of other health problems apart from obesity, or to take them into account for the treatment to be carried out.
Secondly, we have to know what your food tastes and eating habits are and what foods suit you better or worse. The most important thing is to get your life to change as little as possible, as this will increase your adherence to diet and exercise and this will allow them to be maintained over time.
Finally, we will perform a detailed anthropometric study, which will evaluate your body composition (fat, muscle mass and water), to see how you feel right now.We will use these data to compare them with the ones you get later on and in this way we will be able to measure the evolution.
Once all this is done, we have to be clear about the goal we want to achieve and in how much time. How much fat we want to eliminate, in what aspects we should work more thoroughly or what eating habits we should correct before.
We will achieve a weight loss based on a correct diet and physical exercise in a personalized way. In a few months we will be able to observe a radical change both in our body and in our general wellbeing.