Intimate Laser Rejuvenation
Non-invasive treatment for the enhancement of the female intimate zone
Intimate laser rejuvenation in the Canary Islands
As women age, so do their most intimate parts. Oestrogen production slows down as the ageing process progresses, leading to thinning of the vaginal walls, inflammation of the tissues and a lack of natural lubrication.
While these changes are often associated with menopause, they can also occur during pregnancy, breastfeeding and due to certain medical treatments. And of course, no one wants to deal with these uncomfortable and inconvenient symptoms.
Por suerte, hay múltiples opciones para elegir cuando se trata de rejuvenecimiento vaginal. Para las mujeres que buscan un procedimiento no invasivo y eficaz, el rejuvenecimiento láser vaginal de Clínica ICA es la opción perfecta.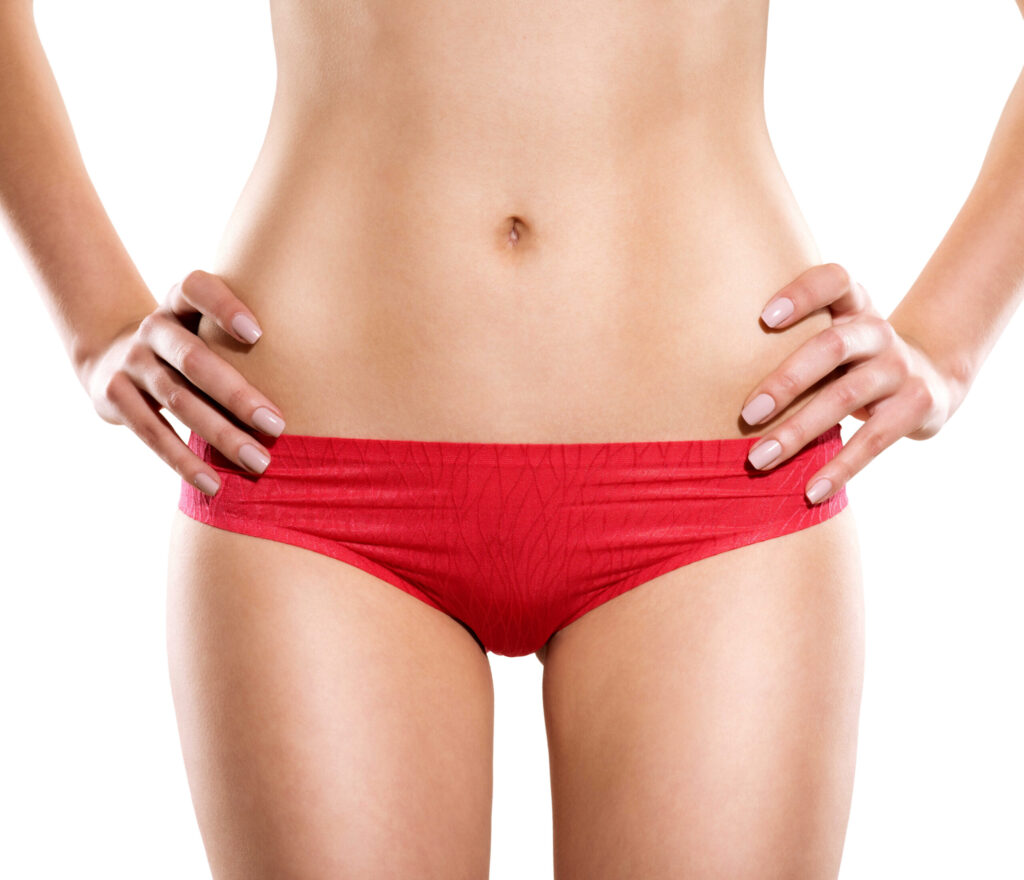 What is laser rejuvenation?
Tissues lose elasticity as they age. Laser rejuvenation treatment is a non surgical procedure used to rejuvenate the vagina. It restores tissue thickness and moisture, thereby reducing vaginal dryness, vaginal atrophy and mild involuntary urine leakage. As a result, it also improves the sexual experience for many women.
Any woman who wants to improve the functionality and feel of her most intimate parts is a good candidate for this procedure. However, those who can benefit most from it are women with symptoms how the following:
They have a loss of vaginal firmness after childbirth or with age.

Vaginal dryness or atrophy

Leaking urine when They laugh or run around

Do not feel like themselves after menopause in terms of sexual gratification.
What can intimate laser rejuvenation treat?
Intimate laser treatment can treat the following problems in the female intimate area:
Pain and dissatisfaction during sex

Lack of natural lubrication

Lack of sensation during intercourse

Vaginal inflammation

Bladder leakage
However, each case is different and before undergoing a treatment of this type it is necessary that you contact a professional. At Clínica ICA we offer you the possibility of booking a free consultation, in which we will help you to discover if this treatment is the best alternative for you.
How does laser rejuvenation work?
The intimate rejuvenation we do at our clinic in the Canary Islands is a non-invasive, non-ablative procedure that uses controlled laser heating to stimulate collagen production. It also provides a new blood supply to improve the thickness and elasticity of the vaginal wall. The laser generated is emitted in a pulsed pattern that does not cause damage to the superficial vaginal wall.
In this treatment, the pulsed light also acts to promote the growth of elastin fibres and collagen in the deep layers of the vaginal wall. As a result, the treatment provides relief from painful intercourse due to vaginal dryness.
Fill in the form below and we will contact you to tell you what the next steps are.
Frequently asked questions about laser rejuvenation in the Canary Islands
How long does the procedure take?
The entire appointment usually lasts between half an hour and an hour, depending on the extent of the procedure. Before the treatment we offer you a free consultation to make sure that you are a good candidate for the treatment and that this is the best option for you.
How are the results of intimate laser rejuvenation?
Depending on the patient, results may be noticeable immediately after treatment or within two weeks. The best results are seen six months after treatment.
Among the most noticeable results are improved sexual intercourse, stopping urine leakage, and reducing any pain and swelling in this area.
How is the recovery from treatment?
The V-Lase is a non-surgical treatment that does not require anaesthesia or medication. Most women do not feel any pain during or after their treatment, but may feel some warmth while being treated.
Once treatment is complete, patients can immediately return to their normal activities without bleeding and without medication. Women who undergo this treatment will feel refreshed after their procedure how they are back in their pre-pregnancy or pre-menopausal bodies.
When can I have sex after my laser rejuvenation?
Although it is recommended that patients take a week to fully recover, many choose to return to their normal sex life immediately after treatment with little to no complications. 
There may be some discomfort and tenderness during sexual intercourse during the first week.