Facial cleansing in the Canary Islands
Give your skin a younger and more attractive appearance in a non-invasive way.
Facial cleansing treatment at Clínica ICA
Having good habits regarding facial hygiene is essential for your skin to maintain a fantastic and youthful appearance, without imperfections. In order to achieve adequate results, there are many products that can be applied at home, however, resorting to experts in aesthetic medicine is the option that will guarantee the best results since they are in the hands of professionals.
Today we want to show you what facial cleansing consists of so that you can choose the treatment that best suits your particular skin.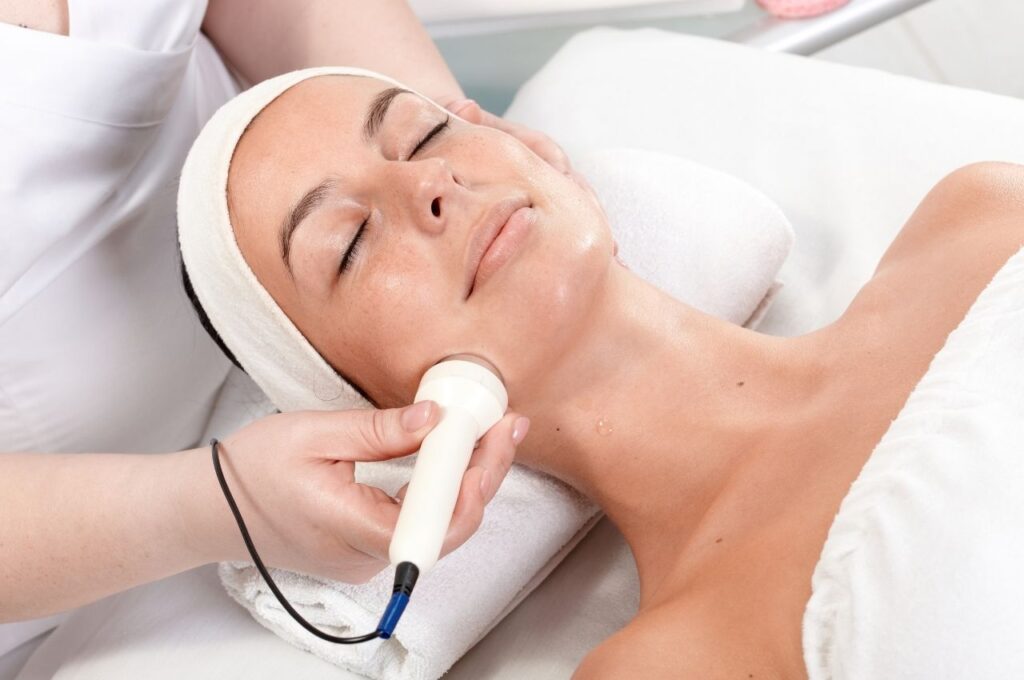 What is a facial cleansing treatment?
When we talk about facial cleansing or facial treatment we are talking about a series of actions that we complete so that our complexion is clean and hydrated, eliminating any imperfections that may be harbored in the pores. This requires that these actions are practiced daily with consistency. That said, it is also good to occasionally put yourself in the hands of professionals to deepen our hygiene.
Any professional facial cleansing consists of 7 steps that allow you to remove blackheads and make your skin look spectacular:
Deep cleansing of the face: Before starting the deep cleansing session, it is necessary to remove any type of superficial dirt, including traces of makeup and dirt.
Peeling: it is based on eliminating the most difficult imperfections, such as dead skin. A physical or chemical exfoliation (peeling) can be performed.
Pore opening: It is performed with the help of steam and heat, the skin is hydrated. This causes the pores to open and the skin will be ready to continue with the sanitization of the skin without leaving scars.
Elimination of blackheads: This should be done with great caution so as not to leave blemishes and imperfections do not leave marks on the skin.
Closure of the pores and activation of the skin: when we have reached the deepest layer of the skin, we will use radiofrequency to close the pores and thus avoid the agglomeration of external agents, cauterizing the skin and promoting the circulation of the dermis.
Facial massage: to tone, relax and decongest the skin.
Mask application: depending on your skin type, a specific mask will be applied to nourish your skin.
Types of facial cleansing
Basic. Recommended for young skins, it does not cause many alterations. It consists of the steps mentioned above:

Dermolimpieza

Exfoliation

Extraction

High frequency

Massage

Mask

Specific cream

Ultrasonic hygiene. It goes one step further than basic cleansing. A spatula is passed over the skin and through vibrations causes a cleansing and regeneration of the skin. It causes blackheads and grease to come out without resorting to the traditional painful extraction.
Microdermabrasion. It is a non-invasive method that causes a deep exfoliation of the skin. It removes and renews the most superficial layers of the skin. It promotes cell regeneration, collagen and elastin. The result is a luminous, firm and youthful skin.
Hygiene with treatment. We are talking about the most complete hygiene there is. It provides the skin with all the care it requires. Products such as vitamin C, hyaluronic acid, retinol, oxygen, stem cells, collagen, etc. are used.
Fill in the form below and we will contact you to tell you what the next steps are.
Frequently asked questions about facial cleansing at ICA
What does a facial do? Why should I be interested?
Skin care treatments, along with excellent skin care products, should not be considered a luxury, but a way of life for anyone who wants to look and feel great. 
Hydrophilic cleansers, serums, botanicals and exfoliants are products that are used during our facials to achieve firm, even-toned, brighter and more youthful skin. While it is true that you receive a relaxing massage during the facial treatment, it is not the only benefit!
What products are used in the facial cleansing?
Only the best, of course. Seriously: we pride ourselves on using and recommending only the best brands for this treatment, so that we can always guarantee that your skin will be in the best possible condition and that you will achieve amazing results.
It's my first facial, what should I know?
Facial cleansing treatments last about 1 hour and 45 minutes for your first time to accommodate your consultation time. If you come in all dolled up and with freshly groomed hair, be aware that we will mess it up. During the facial, your hair may get wet.
How much does this treatment cost?
The budget varies depending on the type of skin, the current state of the skin and the objectives of each person. To be able to give a quote adjusted to all this, it is necessary to know first the particular case. Book your first free consultation at Clínica ICA or contact us so that we can give you a price adapted to you.